In partnership between the South Dakota Department of Transportation (SDDOT) and the Federal Highway Administration (FHWA), a planning-level corridor study is being performed for the portion of U.S. Highway 85 (US85) between the cities of Spearfish and Deadwood in South Dakota. The purpose of this study is to evaluate existing and future conditions of the corridor and potential improvements related to roadway conditions, traffic operations, and safety.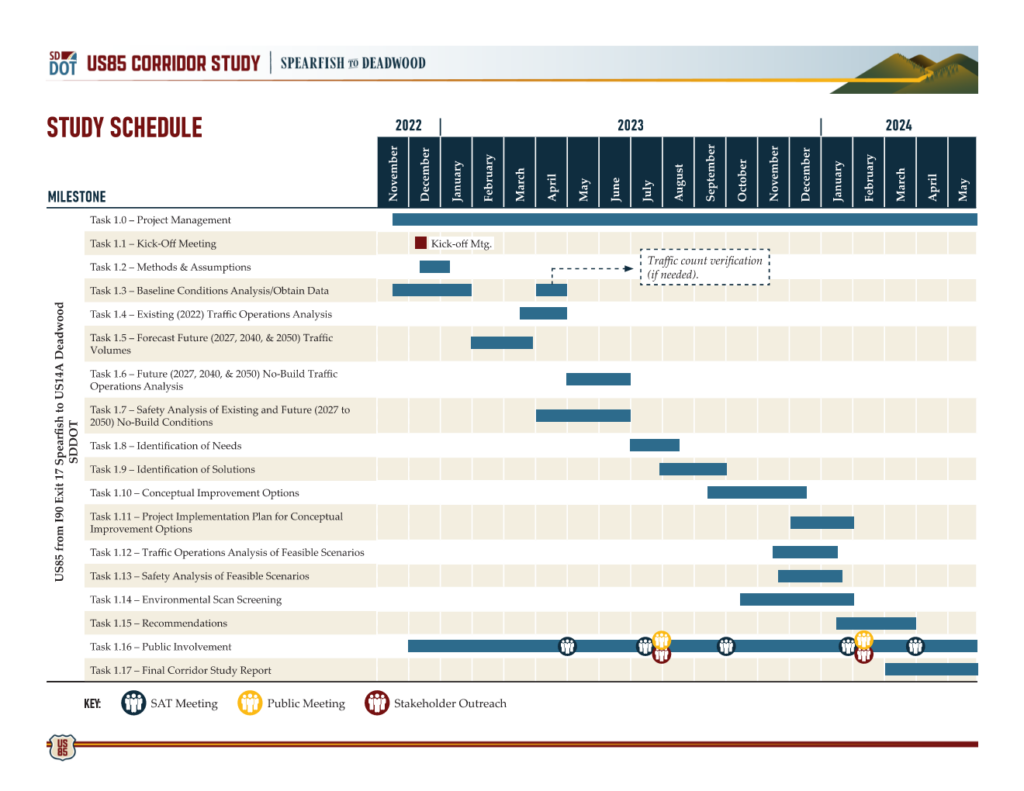 Process Overview
The SDDOT assembled a Study Advisory Team (SAT) comprised of representatives from SDDOT, City of Spearfish, City of Deadwood, Lawrence County and the Federal Highway Administration to guide the development of the corridor study. Project area stakeholders and the public will be invited to provide input on the study and recommended improvements.
Work on the corridor study began in winter 2022/2023. Additional information about the project will be made available as the project progresses and in advance of any public meetings, with the first scheduled for summer 2023.
Open House Meeting
Our first public open house meeting was held Wednesday, July 19, 2023, from 5:30-7:30 p.m. at the Homestead Adams Research & Cultural Center (150 Sherman Street, Deadwood).
To view the meeting materials, please click the links below:
Meeting materials:
Fact Sheet
Display Boards
Presentation Slides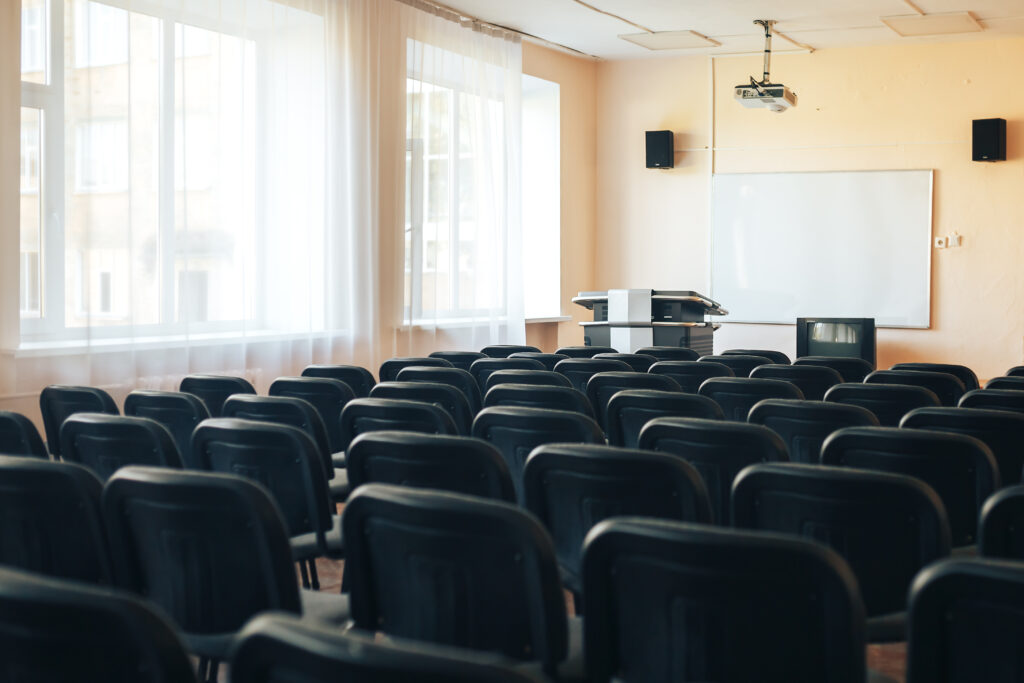 Contact Us